Goal of Life Summer Camp
Goal of Life held a week long summer camp at Pandara Park, for students of our Khan Market and Nizamuddin branches. Over 50 young people participated.
Goal of Life
Kutumb is participating in the Delhi Dynamos Youth League with teams in the Under-7, Under-9, Under-11 and Under-13 categories. Matches happen every Sunday at Pushpanjali Farms.
Morning Class at Qissagadh
Kutumb is holding a New Learners Class at our Qissgadh Active Library in Kotla Mubarakpur. The class focuses on language development through learning alphabets and storytelling and happens five days a week in the morning.
Comic Workshop
Documentary graphic artists Ita Mehrotra and Payal Padmanabhan led a 5 day workshop on comic arts with 14 young adults (15-20 years) from the Savda Ghevra Resettlement Colony. Organized by Artreach India and The Kutumb Foundation, the participants, many of whom are first generation learners and had never before seen a comic, created extraordinary individual stories.
Painting Workshop
Artreach India worked with the children of Qissagadh Active Library Ghevra to conduct a two day painting workshop.
Nizamuddin Workshop
Indradhanush Foundation students work on their motor skills at our Nizamuddin Centre.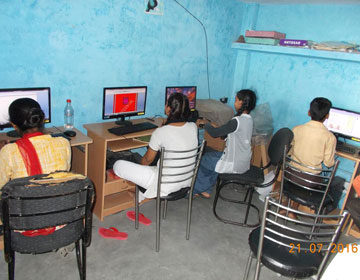 Ghevra Computer Classes
Our Basic Computer class continues in Ghevra, with three batches. Our peer teacher, Inderjeet, was recently selected by the Habitat Learning Centre for their Best Faculty Award.