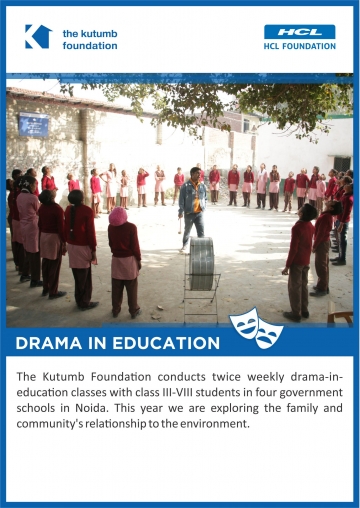 Sports for Change Initiative
The Kutumb Foundation has partnered with HCL Foundation under its Sports for Change initiative to train students in football. After successfully clearing the Noida Qualifier and UP State Qualifier, these students participated in HCL Foundation's Sports for Change National Championship in Lucknow on 29th and 30th November. The Uttar Pradesh Boys' and Girls' Football teams, trained by Kutumb, took 1st place in the competition.
Sports for Change Noida Qualifier
July 2019 Dastaan-e-Mohalla
Delhi Youth League 2017-2018
Kutumb's Under-7 team took Runners-Up in the 2017-2018 Delhi Youth League.
Our Under-7 player, Deepak, was awarded Most Valuable Player.
Qissagadh Active Library
Storytelling at Qissagadh Active Library. If you are are interested in getting involved, please fill out our volunteering form to learn more.
Goal of Life
Ghevra Goal of Life player and junior peer coach, Durgeshwari, speaks about her experience with the programme.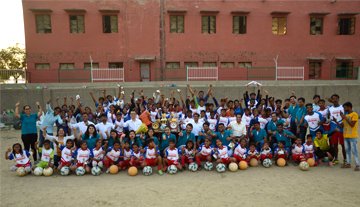 Toyota Financial Services India Partners With Goal of Life
Kutumb is extremely grateful to Toyota Financial Services India for their generous partnership with our Goal of Life programme. TFS has helped Kutumb open a new branch of GOL in Ali Vihar, supported our participation in the Delhi Youth League, aided in the development of new peer leaders and allowed us to get the uniforms and gear our players deserve.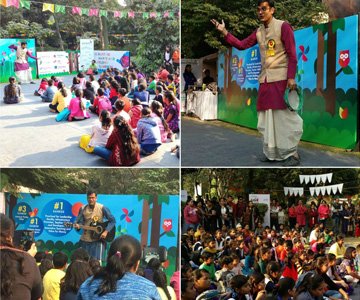 Bookaroo
Kapil Pandey performed the story of Shehzadi Madhumati and 6 Blind Men and the Elephant at Bookaroo: Festival of Children's Literature on 25-26 November in Children's Park.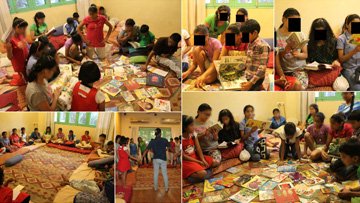 Qissagadh Library Outreach Programme
Qissagadh Active Library Outreach session with the young people of Naz Foundation; these young people have become members of our Qissebaaz Book Club. We visit once a month and conduct storytelling sessions and bring a new set of books from our library. Members submit book reviews in a variety of fun formats and will receive a membership badge. Upon completion of fifteen book reviews they will receive a certificate and a prize.
Manchale
Kutumb's band, Manchale, is ready to perform a mix of Western and Indian folk songs at a variety of venues.
Please contact Kutumb for more information.
Indradhanush
Kutumb's Indradhanush programme is working with over 80 young people, with basic computer, English, Hindi or Maths classes happening every day of the week. Our curriculum is integrated with our two Qissagadh Active Libraries and makes use of drama and storytelling.
Dhamaa Chaukdi